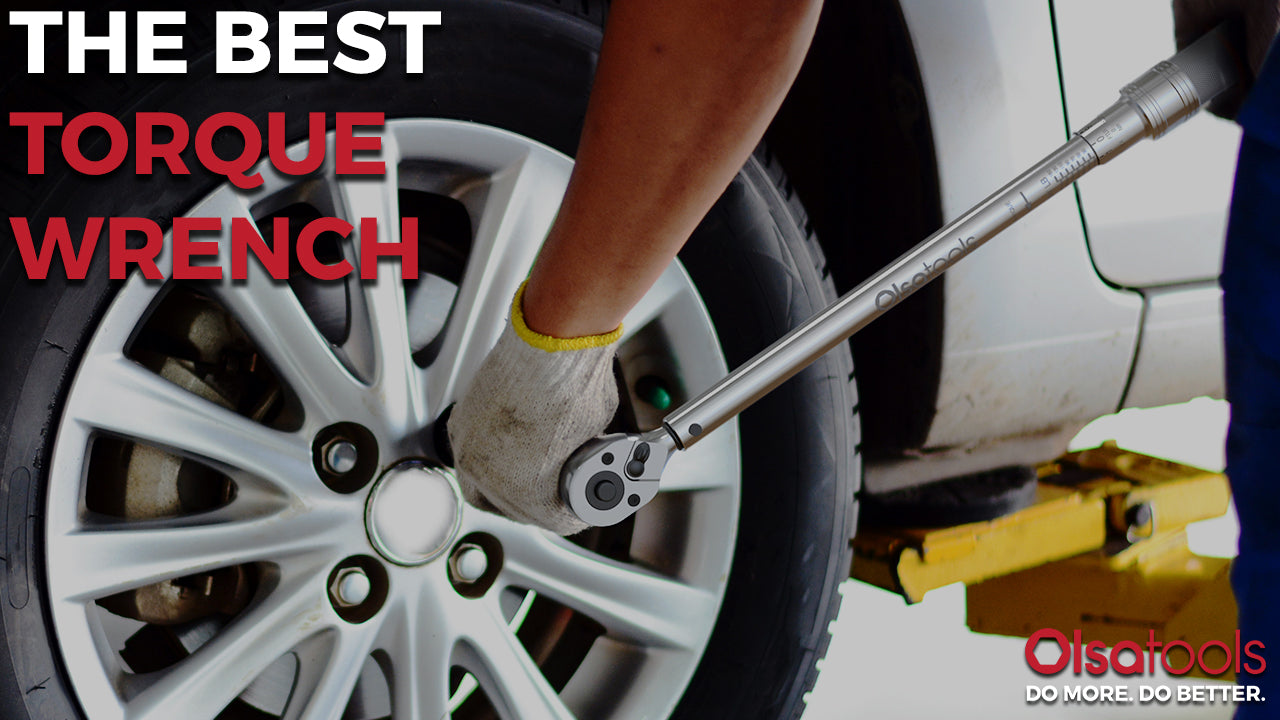 When you are tightening fasteners sometimes there is no room for over-tightening a nut as this can cause a disaster in your repairs. For those moments when you need to achieve a certain torque spec to nuts and bolts, a torque wrench comes in very handy. The best torque wrench gives you certified accuracy that you can rely upon when working on a car, motorcycle, bike, or anything else. There are many types of torque wrenches available, each of them is engineered to work under different uses. We are going to go over the 3 most accurate torque wrenches for the automotive and repair industry. 
Any mechanic that has bought a torque wrench, has most likely bought a click torque wrench. The click torque wrench is the most common type you can find in most toolboxes as this tool features a reasonable price compared to other torque wrenches; its affordability makes this tool the best torque wrench for the money. This tool is very comparable to a standard ratchet, the difference is that a click torque wrench emits a loud click sound when you reach the desired torque spec.
Essentially, a click torque wrench is the best tool to be used in really deep and tight spaces, as you don't need any visual element to know when the correct amount of torque has been applied to the fastener. At Olsa Tools you can find our professional-grade click torque wrench with a +/-3% of accuracy for a simple, but accurate result to achieve precise fastening. It's available in 3 different sizes (¼, ⅜, and ½" drive) and is built to handle 150, 80 and 150 ft-lb of torque respectively. The head-treated Cr-V steel ensures that you have the best torque wrench; creating a reliable tool for a lifetime of heavy-duty applications. 
A good torque wrench will give you precision, but a split beam torque wrench is one of the most accurate torque wrenches; featuring a higher degree of accuracy compared to the regular click torque wrench. This works by opening the hinge and setting the desired amount of torque to tackle any of your high-torque jobs with extreme precision. There are certain fasteners that require a factory setting tightness and this is what a split beam torque wrench is good for, you only need to set the torque that you need and the tool will stop tightening when you reach it, helping you work more efficiently.
The Olsa Tools split beam torque wrench is ideal for industrial use as it is constructed with a range of 50-250 ft-lb and its accurate up to +/-4%. The tool features a Knob-type torque adjustment that has a toothed guard with a locking function that protects the setting from being changed accidentally. Similar to a click torque wrench, this split beam torque wrench also features a clicking sound to alert you when you achieve the desired setting, making this tool a great option for really precise projects. 
If you want the most accurate torque wrench to help you make the job easier and quicker, a digital torque wrench is what you want. The best digital torque wrench will give you speed, accuracy, precision, memory recall, and an easy-to-read display LCD. Different from click and split beam torque wrenches, this wrench displays the applied torque in real-time and has multiple units of measurements available. Additionally, features a bidirectional ratchet head, gives you sensory signals that alert you when the desired amount of torque has been reached, as well as many other components that are great to be used in any industrial or professional automotive environment.
This is not like the average torque tool, this Olsa Tools product is one of the best digital torque wrenches in the market as it has a calibrated accuracy of +/- 1% (clockwise) and +/-2% (counter-clockwise), the tool is certified under ASME B107.300-2010, meaning that you will get a industrial-grade tool to be used under the toughest conditions. 
What is The Best Torque Wrench For Your Tool Collection?
Torque wrenches offer multiple advantages for many jobs. Your tool collection must have a torque wrench that is precise and accurate but most importantly, a tool that fits your needs, as the best torque wrench will always be one that helps you get the job done right easier and faster no matter the project. The Olsa Tools torque wrenches are engineered with professionals in mind and the best materials to ensure that the tool you choose lasts for a lifetime. These wrenches come with a heavy-duty case so that they are always looking new and ultimately while keeping them perfectly in place. Finally, as with most of our hand tools, our torque wrenches come with a 100% satisfaction guarantee & limited lifetime warranty, and a 90-day risk-free return policy.
Pick The Best Torque Wrench For The Job