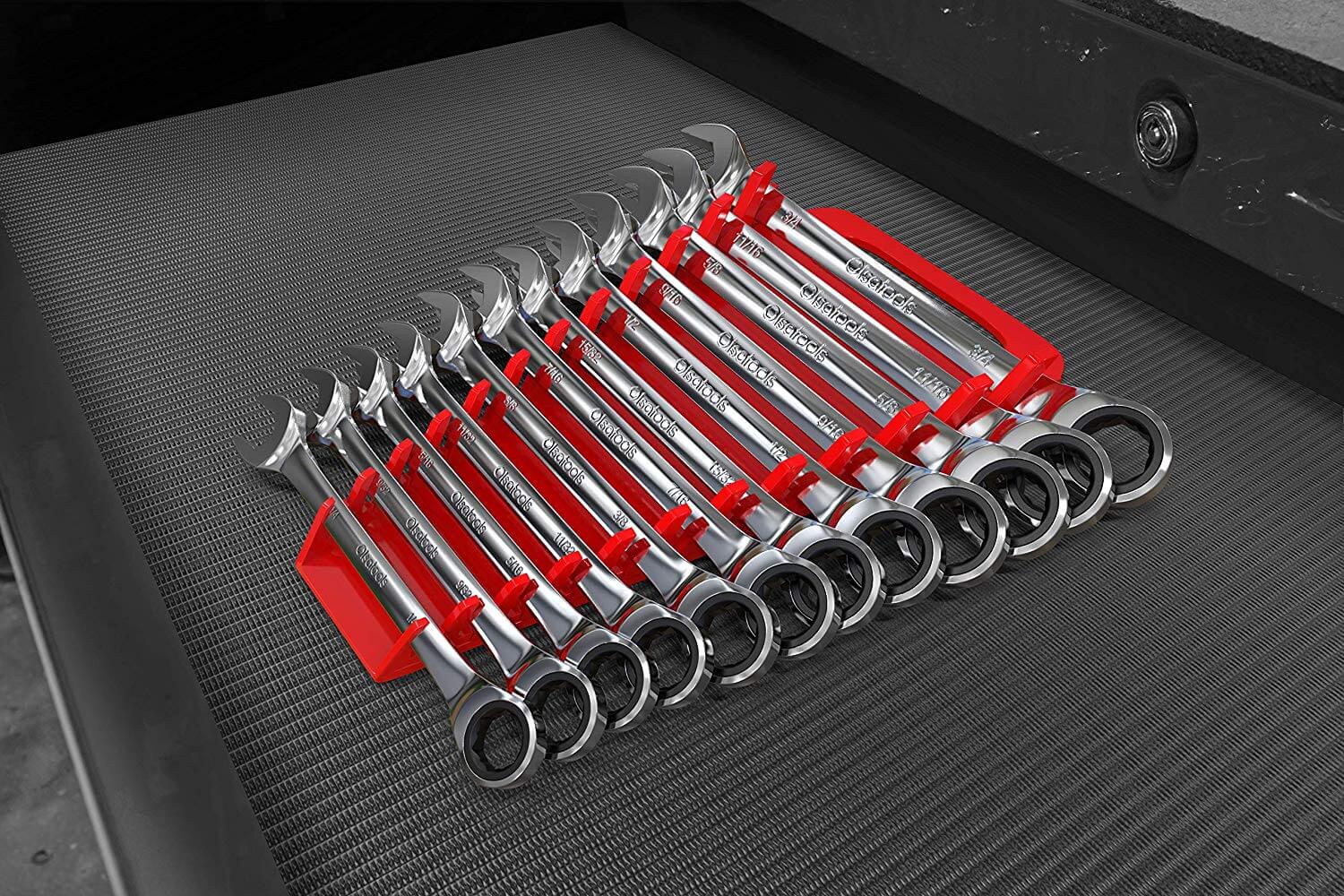 Best Ratcheting Wrench Set
What you need to know about Ratchet Wrenches before buying
When you need to loosen or tighten a bolt or fastener, the best option is to do it with the help of ratcheting wrench. Using a regular wrench can be tricky, as you should remove the wrench from the fastener every time you make a whole swing arc. Ratcheting wrenches have a mechanism which makes possible not to remove the wrench from fastener but to make a swing back to start and take another swing. Buying a ratcheting wrench set can help you to speed up your car repair works, DIY projects and other tasks around the house. We have prepared a buying guide so that you can choose the best option which will suit your needs the best.
1) Heavy-Duty Ratchet Wrenches
Durability: When it comes to durability, there is no middle ground. The tool is either strong enough to get the job done or not. Pay attention to the material that the wrench is made off. One of the best options is chrome coated vanadium steel. Chrome coating makes the tool resistant to corrosion. Having vanadium in steel increases the strength of the tool and ensures that wrench will not break while you are exerting pressure when you tighten or loosen a fastener.
2) Ratcheting Wrench Measurements
Measurement type: Similar to other tools, the ratchet wrenches have two types of calibration: metric and standard (SAE) sizes. You should decide which one is better for you, but the best option is the ratcheting wrench set that combines both metric and standard sizes.
3) Sizes of the Wrenches
The number of sizes: Look for a set that gives you a broad range of sizes to choose from.
4) Ratchet Wrench Type
Wrench type: There are different types of ratcheting wrenches in the market like an open-end wrench, combination wrench, adjustable wrench, air impact wrench, etc. Take time to think which one or ones you need in your daily tasks and then choose a set that has the type you need.
5) Wrench Portability
Ability to use in tight spots: Sometimes fasteners and bolts are situated in places which are hard to reach. Fastening or loosening a bolt in such places can become a nightmare. A good ratcheting wrench set that has a slim build and is also long can give you the ability to work in cramped spots.
Well, we hope this guide will help you to make the best decision when choosing a ratcheting wrench set. Always remember to choose a top-quality set made for professional use. If the set is not made to serve you for a long period, precision and multi-functionality it is not worth the money. 
We recommend you check out these slim profile wrenches for those areas with small spaces.