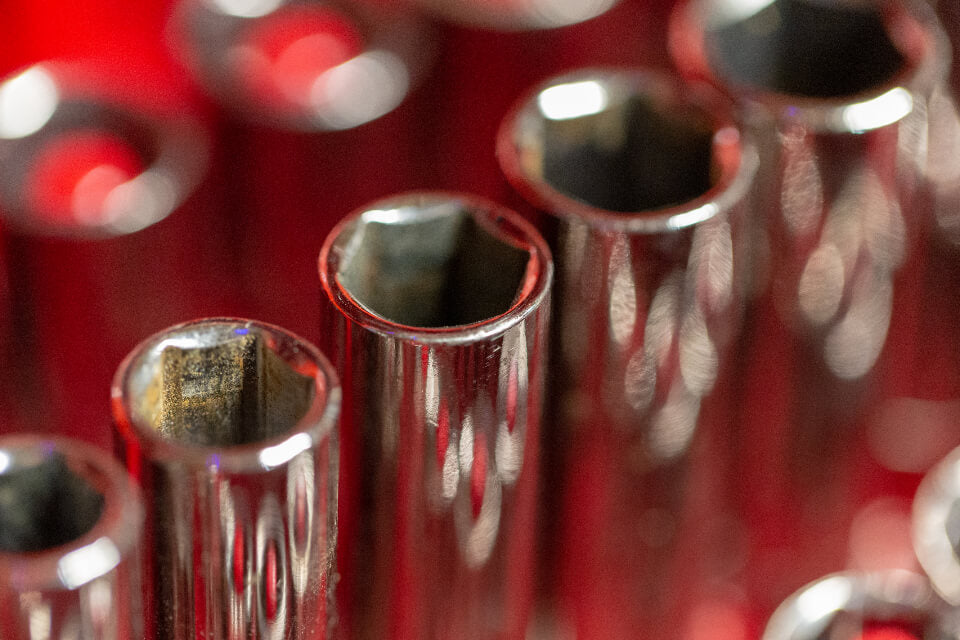 Selecting the Best Socket Organizer Tray for Your Needs
Questions to Ask Before You Buy
When you buy your sockets, they usually come in sets of large quantities. As a result, you may end up misplacing your sockets especially the 10mm socket.
Before you buy a socket organizer tray, take some time to research the organizer that you really need by asking these questions:
Will I be using this Socket Holder on the go or will it stay in my garage/shop?
How many sockets do I have to organize?
Will I be mounting this organizer on the wall or will it stay in my toolbox drawers?
What is my price budget?
By asking yourself this list of questions you will be able to find out which organizer features will fit your needs the best.
Features to Look For When Buying a Socket Organizer Tray
Socket organizers are very simple tools that help sort and organize all your different sockets in one place. I have listed below the list of functions and features that you should be aware of when buying a new socket organizer.
Socket Holder Capacity
The socket capacity you'll need will be largely dependent on the number of sockets that you currently own or plan on purchasing in the future. If you're a DIY mechanic, a few socket organizers would be sufficient for your needs. An organizer, which is easy to store in your tool chest is good enough. 
On the other hand, if you are a mechanic by profession, then you will need a large organizer to fit your large collection of sockets.  A good socket organizer for you should be able to hold at least 48 to 80 pieces. This 6 piece Socket Storage Tray can hold up to 172 Sockets.
Ability To Mount
You'll have to ask yourself if you are storing the socket organizer in or around the tool drawer, with easy access to them. Or will the organizer be mounted on a wall at your garage/shop and act as decoration as well as functional? 
When you buy a socket holders organizer that you can mount, it should come with pre-drilled holes. The peg holes will allow you to mount the socket holder organizer vertically. Make sure when you are taking this option that your organizer is able to hold all your sockets in place without them falling off or destroying your pegboard.
On the other hand, if you are still uncertain about mounting your sockets and organizer then you should consider buying a small socket organizer tray for your pegboard while you use a large socket organizer set for your tool chest. It will allow you to have quick access to your sockets while maintaining they're the proper organization.
Socket Design Structure
The design of how your sockets are held in place by the organizer is also an important feature to know before you buy. At the end of the day, it will come down to how you store and use your set of sockets. If your sockets are travelling where you work, then you need to consider an organizer with a good locking mechanism. On the other hand, if your sockets will remain in one place then its a feature you do not need to consider.
If you are moving your sockets from one location to another then you need to make sure that the sockets do not fall off and disappear. We know the 10mm sockets will disappear at some point but we want to decrease the chances of that happening. For this to happen, we need to have a locking mechanism on the socket organizer such as a built-in ball-bearing that will keep your sockets in place.
Lifetime Durability
If you are taking your sockets on the go, then you need to consider the durability as an important feature. The reason for this is if you're on the road a lot then your socket organizer will take some beating.
For instance, if your organizer tray is made from plastic then you may deal with breakage issues in the future. Organizers made of plastics have their benefits such as lightweight; however, the break will be the main concern with these materials.
On the other, hand metal socket organizers are much more durable. This is a great feature if you plan to take your sockets on the go. Your best option is to choose an organizer made of aluminum because it combines the durability metal properties with lightweight features.
Socket Organizer Tray Size
If you are planning to store your sockets inside your tool chest drawers, you should consider organizer trays with the right length so that you have space remaining on the side of your tool drawer to place other items.
The mobile version of the organizer tray, you should be able to carry all the sockets that you need to complete your job. A lot of times, you won't need your entire socket set to get the job done. You'll only need a handful of sockets. In this instance, it is best to use a small socket organizer rail that will carry the necessary sockets.
Organizer Portability and Mobility
The main concern when it comes to organizer portability is that when you have all your sockets on the holder, it gets extremely heavy. Sometimes it won't be evenly weighted. In addition, you want to select a socket holder that has a locking mechanism in order to prevent you from losing your sockets while you're on the move.
Your Budget
The budget you have to purchase a socket organizer will largely determine the quality of the product. If the price of the organizer is lower than average and offers exceptional quality, you may want to research the product further.
You also do not want to purchase the most expensive brands such as Matco Tools or SnapOn, which will leave a big dent in your wallet. There is a good possibility that the most expensive options in the market are the same quality as the lower-cost model. The only difference is marketing.
A great option the combines the quality of high-end tools such as SnapOn and Matco Tool with affordable prices is the Olsa Tools Socket Organizers.
Check out the Olsa Tools 1/2 Deep Impact Socket Set