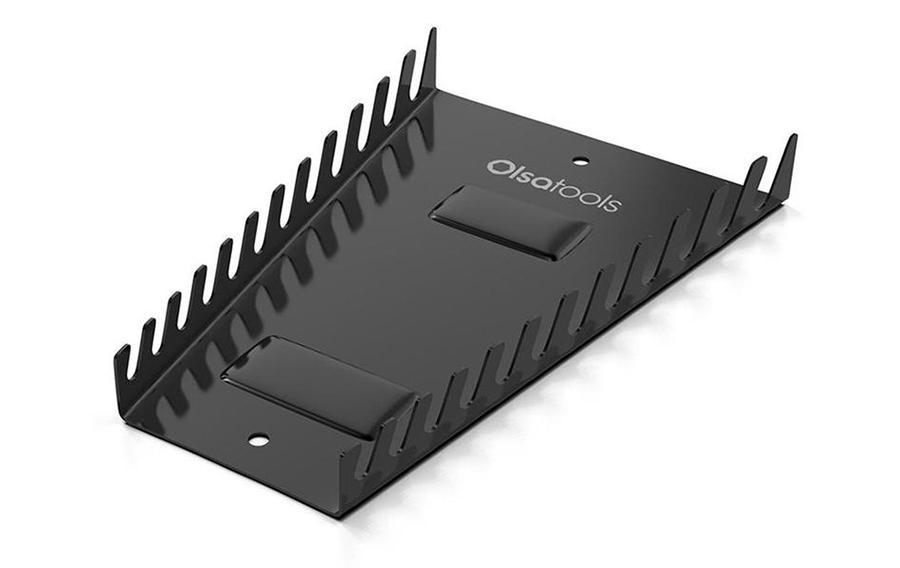 Are Magnetic Wrench Organizers Worth It?
Maximizing the storage space in your tool chest was probably one of your new year resolutions in January 2019. The first quarter is almost over and if you read this, you probably have not managed to keep this resolution. This article is here to give advise and provide you practical knowledge to sort and organize all your wrenches.


Only Buy Tool-Organizers You Need
Take note that you don't need to buy all tool organizers in the market to keep your garage tidy. Instead, what you need are a handful of highest quality garage tool organizers. For instance, the Magnetic Metal Wrench Organizer is certainly one of those products that want to add to your tool collection. When you 
When you purchase Magnetic Wrench Organizer pay attention to all your unique needs and requirements and don't compromise on quality.
Magnetic Metal Wrench Organizer 
Here are the top benefits you get when you choose OlsaTools Magnetic Metal Wrench Organizer:

MAGNETIC BACKING -Rare-earth magnets hold the wrench rack in place, whether it's in a toolbox drawer or on the side of the tool chest
THIN FOAM PROTECTION - Back of magnetic wrench holder won't scratch paint because of foam protection
HOLDS UP TO 12 WRENCHES - Up to 1"1/16 or 24mm in size
FITS SAE OR METRIC WRENCHES -Most brands wrench will fit
FITS MOST TOOLBOX DRAWER -This magnetic tool organizer is only 1"1/8 thick
Conclusion
While choosing new wrench holders always remember to check what you have in the garage, you should know exactly how many tools you have so that you don't buy more or less than you need.
Make sure to check out these collection of Olsa Tools Wrenches.