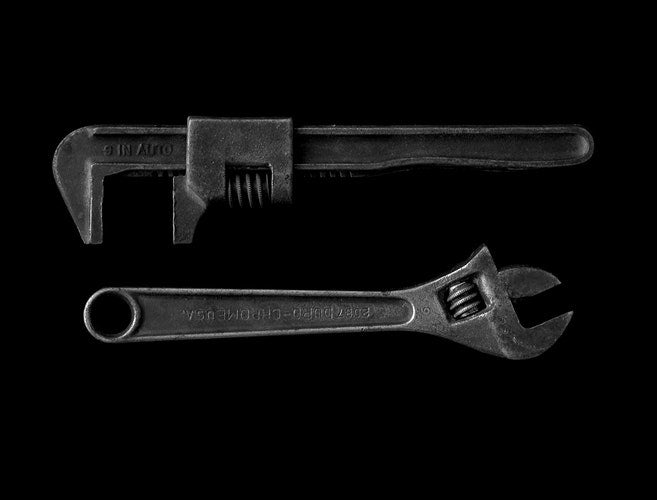 What Is a Good Wrench Organizer
How do you know what the best wrench organizers? Is common the question that a lot of people ask when looking for a new wrench organizer.
Before you buy a wrench organizer, you should keep in mind some important features you want to have in your organizer. Ask yourself these questions:
What are some specific needs you need out of your wrench tray organizers?
What are the types of wrenches will you be putting on your organizer?
How many wrenches are you going to need?
Will you be taking your wrenches with you on the go?
Wrench Organizer Features to Consider
Number of Organizer Slots for Wrenches
When buying a new wrench organizer, you should consider how many slots you will need on the organizer to fit all your wrenches. Some wrenches tray can hold up to 12-15 wrenches at one time. It will all depend on how many wrenches you have that you want to organize on the rail. Maybe to only have a handful wrenches needing organization. In that case, you will only need an organizer with a small number of wrench compartments.
Style of Wrenches You Are Organizing
Wrenches Design
Before deciding on which wrenches organizer to buy, make sure you understand your goals for the organizer. Ask yourself: Will you be carrying your wrench tray organizer to work? Or will you be storing your wrench tray organizer at home in a garage or the shop?
If you are planning to take your wrenches frequently, I suggest you choose a portable wrench organizer. A portable wrench organizer is a beautiful way to make several wrenches with you from one location to another.
On the other hand, some toolboxes have built-in individual wrench drawers that are an excellent option for organizing and transporting your wrenches. They're also a more durable storage choice. The down part of this options is that your toolbox may get very heavy, especially if you have to transport them over long distances.
Wrench Storage Mobility
If you are planning to take your wrenches from different locations, then you need to take into account its portability. You may want to choose a portable wrench organizer that is lightweight but also has the design which allows you to carry the maximum amount of wrenches.
Wrench Organizer Build
When selecting an organizer, you want to choose a durable build construction for your wrenches. Metal construction will last decades while the plastic may last years. Also, metal construction will have a much heavier weight and cost more. On the other hand, plastic will be lighter and cost less.
Your Budget
The type of wrench organizers you buy may ultimately depend on your budget. You also have to balance it with the durability of the organizer. With higher priced wrench tray organizers, you will receive more extended warranty as opposed to the cheaper alternative.
Before you buy your next tool organizer
Before you make your next purchase of wrench organizers, be sure to do your research and take into account the design, build, portability, and your budget when making your selection. The wench organizers that best combines all these features with affordability is the Olsa Tools collection of wrench organizers.
Check out Olsa Tools Wrench Set collection.