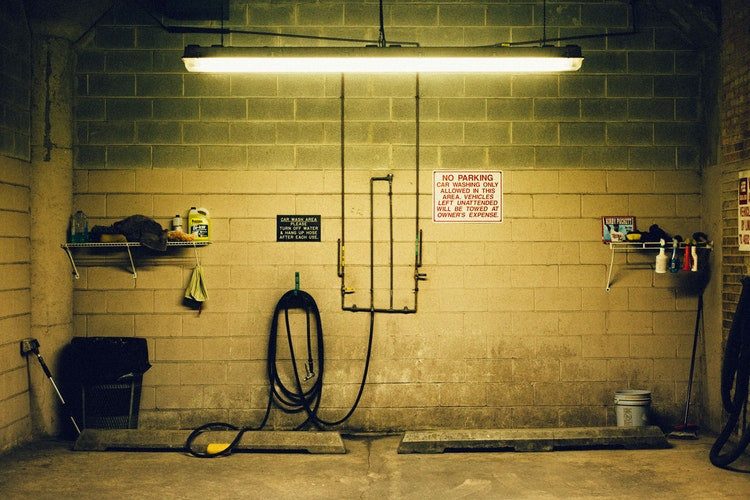 How to Organize Your Garage Successfully
Time-tested Advice From The Experts
The garage is the most cluttered area in our home. Organizing our garage is probably the task we most dislike doing. In some weird way, we seem to store a lot of our unwanted items in the garage. If you're searching for ways to organize your garage, we will take a look at 5 easy ways to organize your garage from time-tested strategies used by experts.
1) Declutter First
Have you used this strategy the past year? If you answered no, then it is time to get rid of it.
Try to book a time for a full day or full weekend of just organizing your garage.  Begin organizing all the items categorically in your garage. Try to empty your garage first. It will allow you to see the number of items you have and find out the best way to organize your garage.
You can categorize your tools from sports items to wrenches, sockets, screwdrivers, etc. You can also recycle items instead of choosing to toss them in the garbage. Furthermore, you can set up a garage sale and make a small profit from your unwanted items. Or you can donate those unwanted items to a good cause.
2) Organize the Rest
Once you have your garage organized with important items, you can begin to choose what to keep and throw away. My best advice is to put recycling and garbage bins close to your garage so you can throw away unwanted items conveniently. 
When you are sorting your garage, you should take into consideration creating more space in your garage by adding some storage apparatus. By using organizers, you can store organize items to an area that is easily accessible to you when you need them.
3) Items Off The Floor 
One of the ways to keep items off the floor is to create a small workspace with a tool table or a bench. You can also buy tool organizers that will allow you to mount tools to the side of your garage or toolbox. This will allow you to save some space and create more walking room.
In addition, the garage ceiling is a space a lot of homeowners do not use enough. You can install overhead storage racks that use this empty space and provides plenty of storage opportunity.
Purchasing some must-have storage organizing products is a must if you plan to create storage space. Olsa Tools have a collection of portable tool organizers and magnetic tool holders to help you sort & style your garage and workshops.
4) Invite Over Family and Friends
It may help you organize your garage faster if you ask friends or family members to help you out. Teamwork is always welcome. By having your friends and family members over to help, it will make decluttering and organizing much faster. You can even offer to buy them pizza if they decide to help you out. 
5) Repeat the Organization Process
 You can repeat this garage organization process at least once a year to purge unwanted items in your garage. After all of these steps, you should have a cleaner and tidy garage that is perfectly organized. The next challenge now maintains the organization year round.
To help you with your garage organization, Olsa Tools has a collection of tools organizers that will help you sort and organize all your sockets, wrench, screwdrivers, and hex bits. Click the link to shop the tool holders collection.
Read more on How To Optimize Your Garage For Storage And Organization