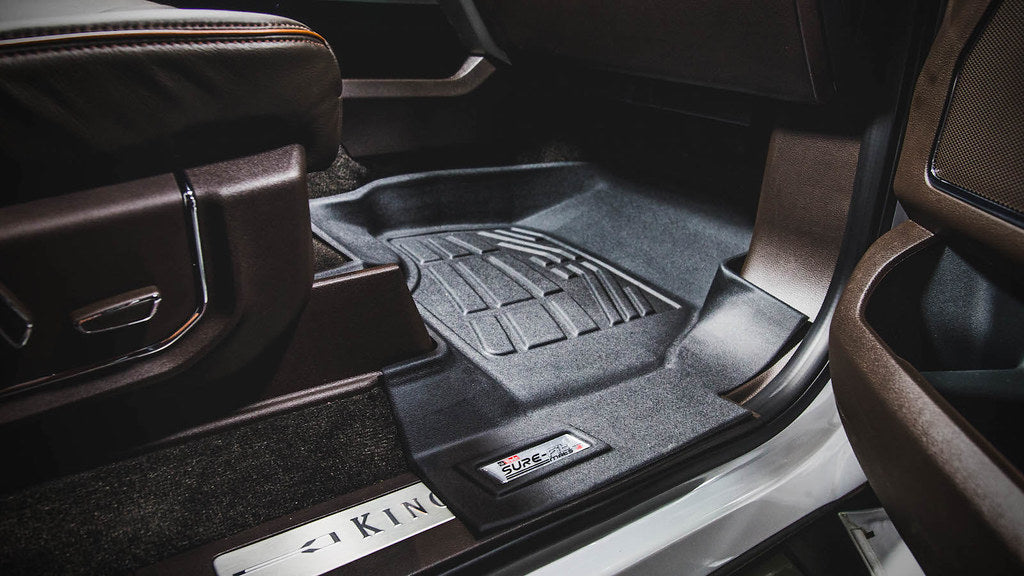 How to Pick the Best Car Floor Mats
Floor Mats for New Cars
If you are tired with wasting your money and time on improperly fitting, low quality and cheap floor mats for your car then this article is for you. You want to make sure that you purchase a floor mat that can do their job properly and protect your investment. This is why it is a good thing to order a new set of floor mats when you get a new car.
Many of you think that floor mats and floor liners exist just to keep the floor of your car clean. Floor mats not only keep our cars tidy but also prevent our cars from floor damages that can come from extensive use of the vehicle in different weather conditions.
Best Floor Mat for your Vehicles
Our team gathered 5 tips that we want to share with you on how to choose the right floor mat for your vehicle. So, what you should consider when buying a floor mat for your car:
Ridges: The higher the ridges of your floor mat are, the more effective the mat is at holding and trapping the liquids that get into your car and the accidental spills of your coffee.
Under Mat: You should look for a locking system that prevents the mat from sliding and roaming. The back side of your mat should have teeth or nibs that grip the carpet and stop the mat moving around.
Thickness: Avoid thin floor mats as this type of mats is keener to dry out and crack. And, most importantly they are not able to handle lots of snow, dirt or sand. Look for a mat that is made from a thick material and has deep grooves.
Size: The shape and size of the floor mat are also decisive, as the better the mat fits the more effective it will be. Also, by choosing the correct size and shape, you make sure that the floor mat will not get in the way of car pedals while driving.
Odors: Last but not least is the odor that your mat may have. The floor mats should not emit any nasty or offensive odors. The mats made from odorless rubber materials can ensure this and give you peace of mind every time entering your car.
Another great alternative for your vehicle is to use Liner on bottom of your trunk. This will keep your truck clean and free of debris. One-liner we recommend is the Olsa Tools toolbox liner. It is a multi-purpose liner that can be used for your tool drawers or vehicle trunk space. It can be customized for different sizes by simply cutting the liner to the intended size.