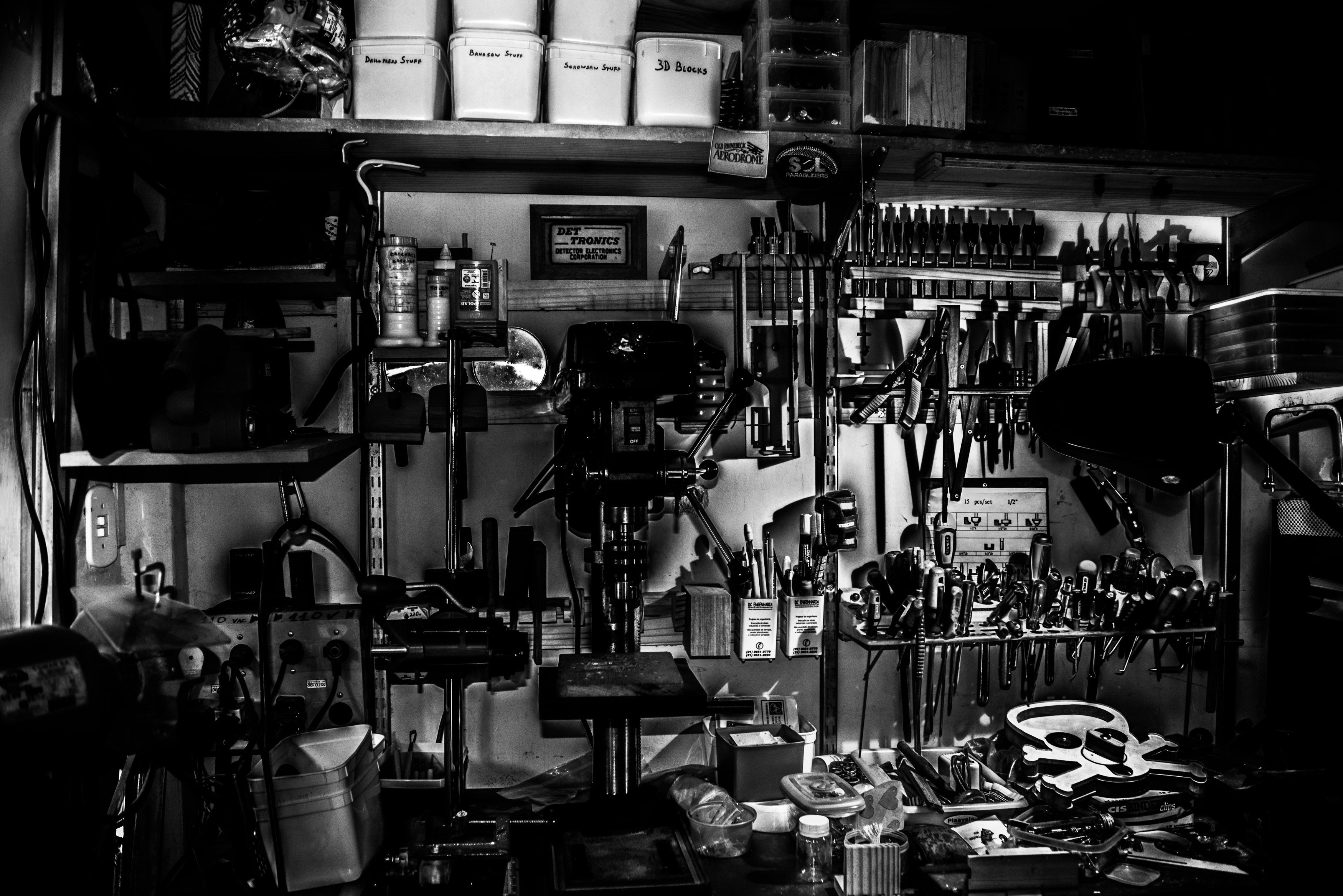 Using Tools Organizers To Remove Garage Clutter
It is the time of the year when we start de-cluttering our garages to get rid of unnecessary stuff and organize our space in a more professional way so that the next time we work in our beloved garages we don't have time spend time searching for a tool for ages.
Garage Tool Organizers
At the moment, using various tool organizers are the best solution for your workshop and garage de-cluttering.
Sorting Your Piles
The first you want to do is to categorize your mess into 3 categories:
1. Organize and Continue Using
2. Donate
3. Throw Away

If the tool is damaged and can't help you to build or fix something in your garage, then it should be thrown away. Make sure you can recycle it in an eco-friendly way. If it is good enough to be used but you have duplicates, just give it away to fellow mechanics or donate it to the nearest craftmanship center.
When it comes to organizing and using your tools, you need to make sure you have the right tool organizers. Find the best Tool Organizers in our shop to contribute to your clutter-free garage project development.
Things To Look For When Buying
Olsa Tools team created a list of characteristics you should pay attention to while buying your new tool organizers:

Extremely strong
Every garage tool organizer should be strong enough to be able to hold so many tools. When you shop online, it ti really important that you read about the materials the tool organizers were built of as well as read reviews to see if people have any kind of complaints about it. For example, Olsa Tools magnetic hex bit organizer holds 36 hex bits. Its strong magnetic base holds the tiny bits tight.
Lightweight
Having extremely strong tool organizers are important but it is also important that your tool organizers are lightweight so that you can drag an drop them while working. You need to read products descriptions and reviews to be able to choose the right garage tool organizer for you. For example, Olsa Tools socket organizer tray with handle makes it easy to transport the socket rack to wherever you need it. Our tools compact size makes it fit anywhere.
Easy to Organize
Your screwdrivers, spanner, extensions, ratchets, pliers and other small tools. For example, Olsa Tools' socket storage trays - 6 piece set that can hold up to 172 sockets / 92 Metric sockets and 80 SAE sockets.
Oil and Gas Resistibility
This is one of e the vital criteria while shopping for your garage tool organizers. Olsa Tools uses durable abs plastic that resists oil and gas because we also care about cleanliness and hygiene.
Innovative
Yo would not want to but the same garage tool organizers each year. You want something new and fresh with better functionality, more durable and some innovation that you can add to your arsenal and your work process easier. You would want to check out Olsa Tools' magnetic T-Handle Holder has an innovative feature for T-Handle Storage. Unlike other T-Handle holders, this Olsa Tools version has a magnetic feature that allows a firm of the center of the T-Handle.

The Olsa Tools collection of portable tool organizers along with other magnetic tool holders will help in organizing your garage and workshop.