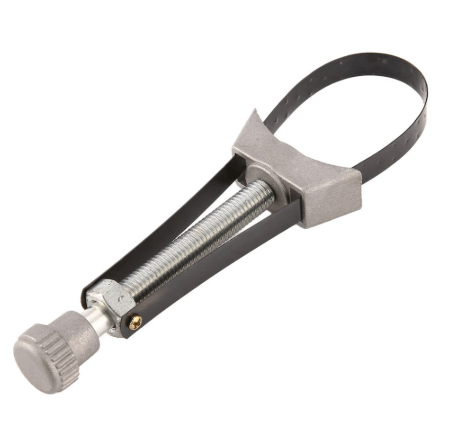 How to Find the Perfect Strap Wrench
You may be familiar with strap wrenches if you have worked on a car and changed the oil filter. Well, there are more applications than just removing the oil filters for which that strap wrench is useful. Strap wrenches can be also handy for removing flywheel and in many plumbing jobs. But if you want to get a good strap wrench that can be a hard task.
Must-Have Strap Wrench Features
To help you figure out which strap wrench is right for you, we have gathered the features that matter when choosing a strap wrench.
Strap Material
Strap wrenches come either with a rubber strap or a nylon strap. Both materials work fine on rough surfaces. In case you are going to use a strap wrench on a smooth and polished surface, then a rubber strap is perfect for the job as it provides you with excellent grip than a nylon strap would do. 
Strap Length
Strap length is another important factor to consider. If you usually work on a large diameter object, then you will need a large strap. But in case you deal small diameter objects, a large belt may not work well. In this case, a strap wrench with a shorter strap will provide excellent performance. You should definitely consider your needs, before purchasing a strap wrench. If you are dealing with objects ranging from small to large straps, then you need to get a 2-piece strap wrench set.
Handle Size
A strap wrench with a large handle gives you high torque required for some loosening tasks. For example, opening a stuck pipe or replacing a large oil filter, you will get excellent performance from a large handle. On the other hand, if you work in tight spaces, a smaller handle will be handy.
 So, there you have the list of criteria to look for when shopping for strap wrench. If you don't have a strap wrench, then we suggest you get one as a strap wrench can be a helpful part of your tool inventory. After you're done using your strap wrench one of the best ways to store your tool is to use a wrench holder. The wrench holder is great tool organizer that helps ensure all your wrenches are in one location.