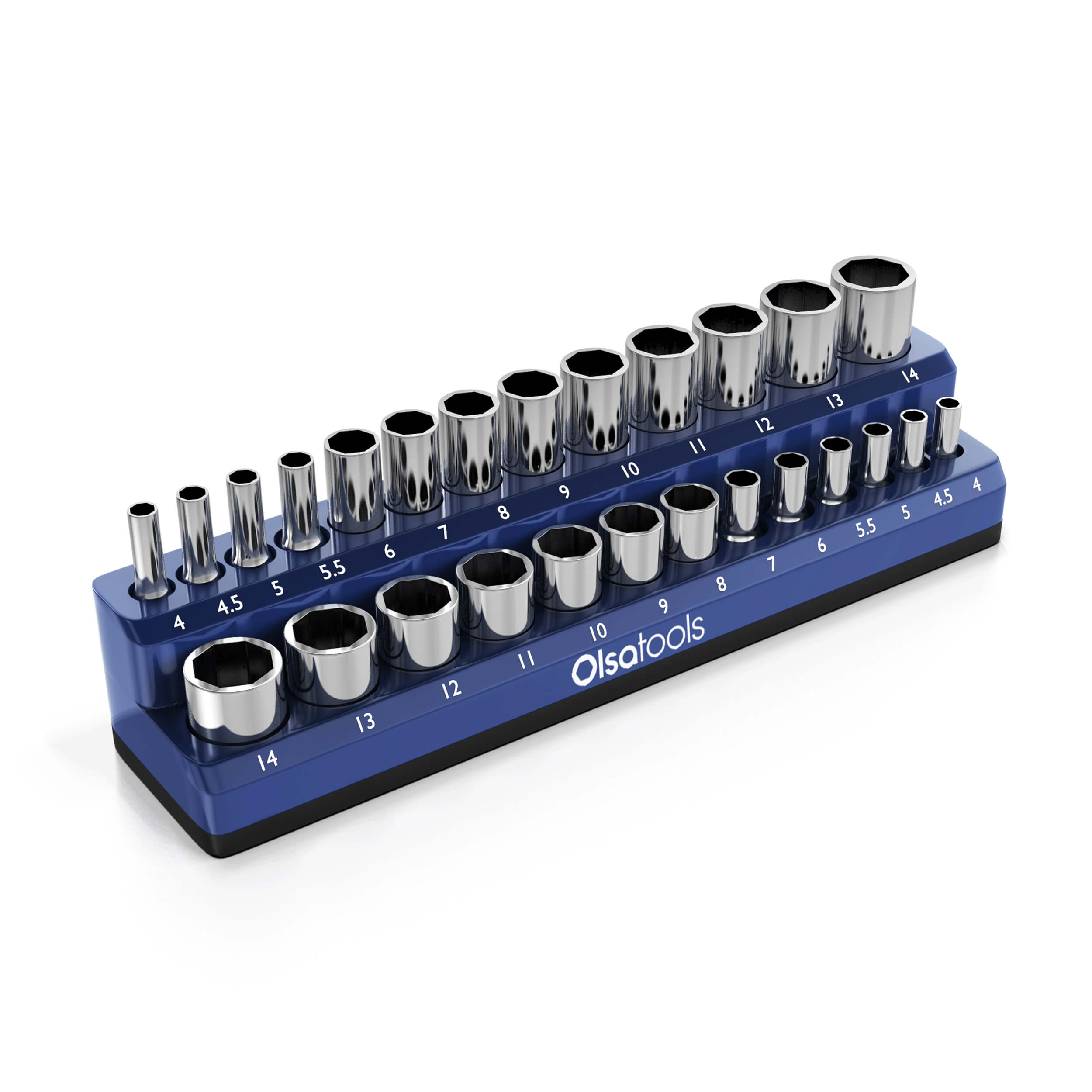 How Good Are Our Socket Organizers
Importance of Socket Wrenches
A socket wrench is an incredibly useful tool, a handle with a head that you can change according to the size of the nuts and bolts you are working with. The interchangeable part of the wrench is what gives the socket wrench its name. These sockets come in different shapes and sizes, and anyone who owns a socket wrench will have a collection of sockets to go with it.
Problems with Sockets
A big problem with sockets is that they are challenging to keep organized in a toolbox. The sheer number of similar looking sockets always leads to one having to search among a mess to find the device that they need. As the sockets are relatively small items, they are easily misplaced and lost. Useful as the socket wrench may be, it can be a little cumbersome, and this is why a socket organizer could be one of the best organizing tools for anyone with a decent collection of tools.
Socket Organizer Rail System
A rail system socket organizer can hold more than 15 sockets neatly in a row. Using a clip-on mechanism to attach your sockets onto the socket organizer, it makes removing and replacing your sockets simple and easy. At the same time, the organizer keeps them secure enough that you can store them anywhere without fear of them falling off. You can even store them upside down under your workbench.
Deep or Shallow Sockets
The socket organizer is not picky about the kind of sockets you place on it. You can store both shallow sockets and deep ones. A variety of clip sizes allows you to fit different sized sockets onto the organizer. Ranging from half an inch to ¼ of an inch, to 3/8-inch socket holders, you can fit most of your socket collection on these top tool organizers.
Each socket organizer comes with a keyhole slot on one end. This makes it easy to install the socket organizer rail onto your wall or the surface of your workbench, wherever you find it most convenient.
 Other Features of Socket Holders
The socket organizer has another feature that makes it even better. You can customize it to the length you need it to be. If you find that you don't require the full length of the socket rail, you can cut it to the size you want it to be. End caps are available for purchase that you can fix onto the cut end. If you find that you need more socket clips, you can also purchase them separately and attach them to the rail quickly.
Best Tool Holder in Your Collection
If you have a socket wrench and an extensive collection of sockets, the socket rail could be the best tool Holder you could have. No more going through the trouble of searching through a pile of metal to find the socket you need and no more losing sockets unwillingly. They can be installed just about anywhere, even upside down, and your sockets will still be nice and securely on the rail. Save time and effort with a socket organizer on your workbench. Make sure to get the best socket organizer.