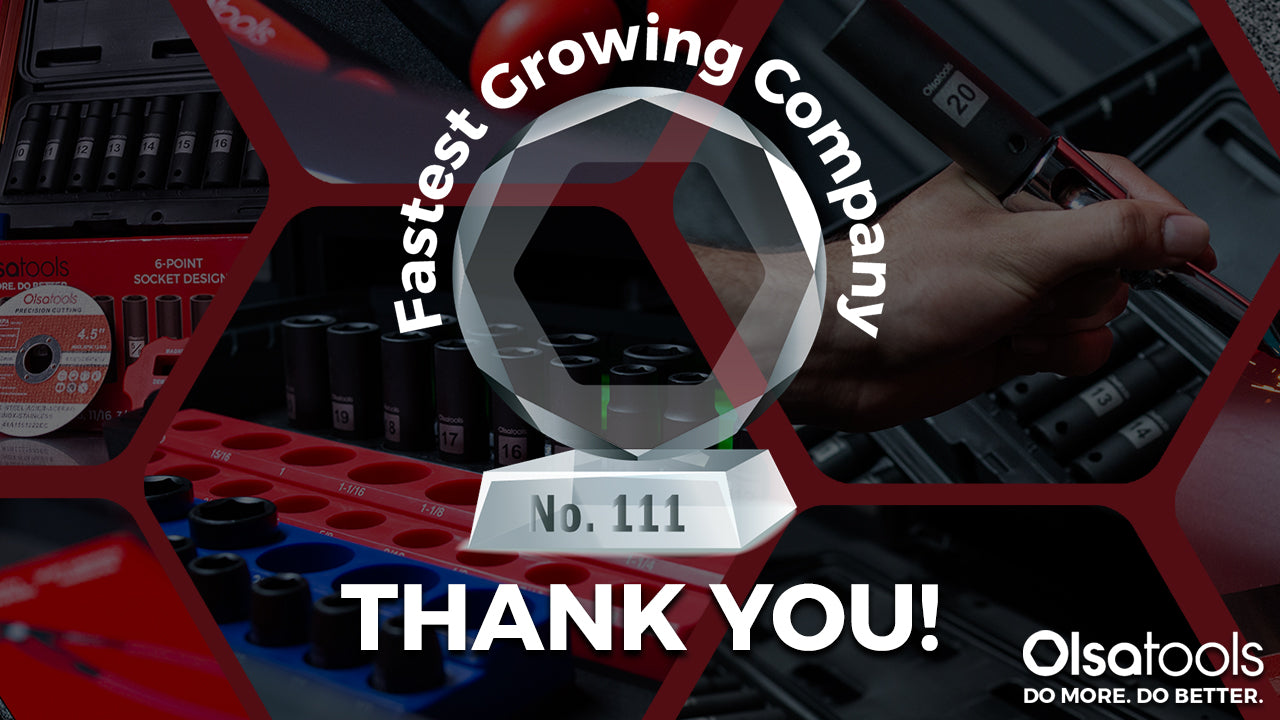 Olsa Tools ranked 111 with a three-year revenue growth of 511%.
For the second consecutive year, we've been named as one of Canada's Top Growing Companies! This is an outstanding award for us, specifically after all the challenges that we faced back in 2020 with Covid-19. The fact that we earned the 111th spot on a list of 448 companies, is the result of the extremely hard work of our team and the support of our loyal customers. Our mission of making professional-grade tools, organizers and tool accessories that are tool truck quality, but cost a fraction of the price of the big brands, is something that aligns with many mechanics across North America. Since being founded in 2015 Olsa Tools has made the lives of more than 633,808 customers easier. As we continue to grow we look towards becoming part of workstations across North America. 
Ever since 2019, Canada's Top Growing Companies editorial ranking aims to celebrate independent businesses in Canada by identifying and showcasing their success. This is a voluntary program where companies go through an in-depth application process that deeply analyzes verified information of companies' growth in order to obtain the list. 
"As we look toward the future, Canada's Top Growing Companies offer both inspiration and practical insights for other firms facing similar challenges," says James Cowan, Editor of Report on Business magazine. "The entrepreneurs behind these companies are smart, tenacious and unwavering in their commitment to their goals."
About The Globe and Mail
The Globe and Mail is Canada's foremost news media company, leading the national discussion and causing policy change through brave and independent journalism since 1844. With award-winning coverage of business, politics and national affairs, The Globe and Mail newspaper reaches 6.4 million readers every week in print or digital formats, and Report on Business magazine reaches 2 million readers in print and digital every issue. The Globe and Mail's investment in innovative data science means that as the world continues to change, so does The Globe. The Globe and Mail is owned by Woodbridge, the investment arm of the Thomson family. 
You can see the full list of 2021 winners here.