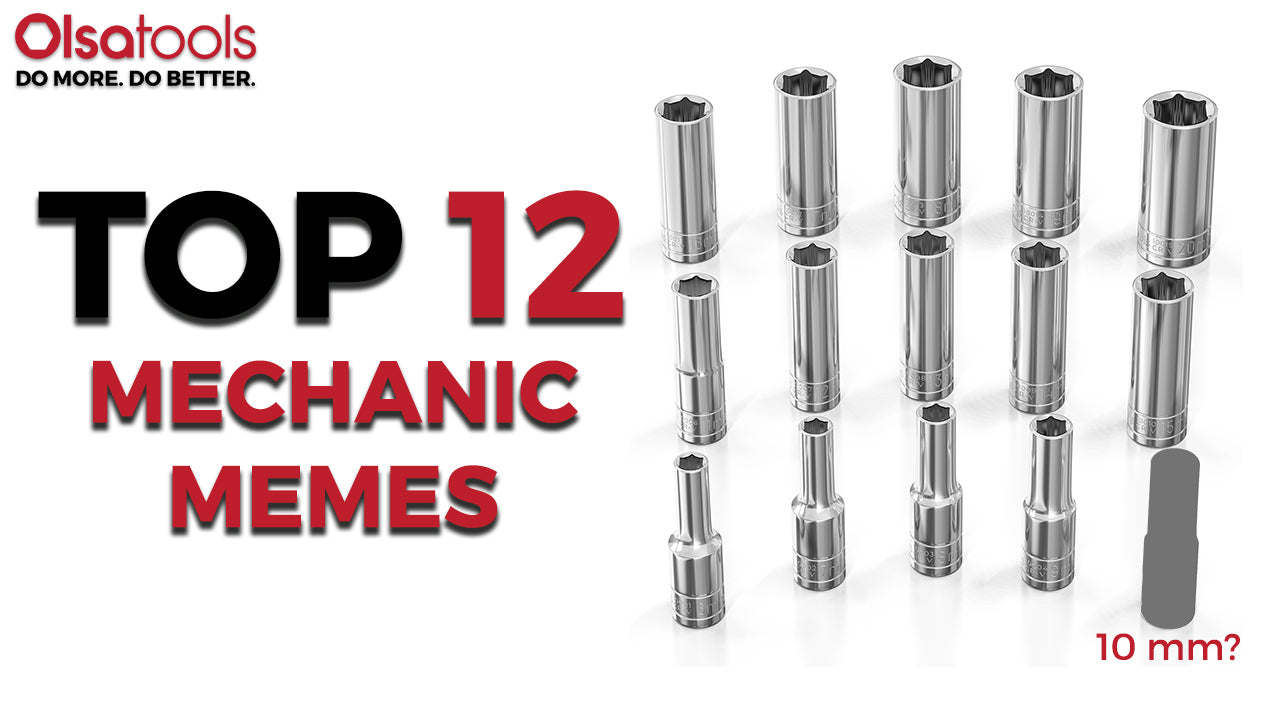 Memes will always add a smile and a laugh to anyone's day. We've gathered a list of the best and most trendy mechanic memes with a bunch of different relatable situations to lighten all the hard work you're putting into your projects. You can share the list with your mechanic friends to add some daily dose of fun to their job.
1
It's time to sacrifice the bolts from the magic bolt bucket
2
Tools and their ability to vanish into another dimension
3

There you also have the next shipment of 10mm sockets and wrenches 😅

4


A new use for that tool 😅
5

Is that you?

6


 A mechanic's dream community 
7

Are you sure this doesn't happen with every bolt? 🤣
8

You better wear some good gloves
9

*Spends several days working on the car*
10

Because you never have enough tools 
11

Gotta show off all that knowledge 😆
12
*Dad's looking for missing tools at the workshop* 😂 


Looking for Mechanic Tools?