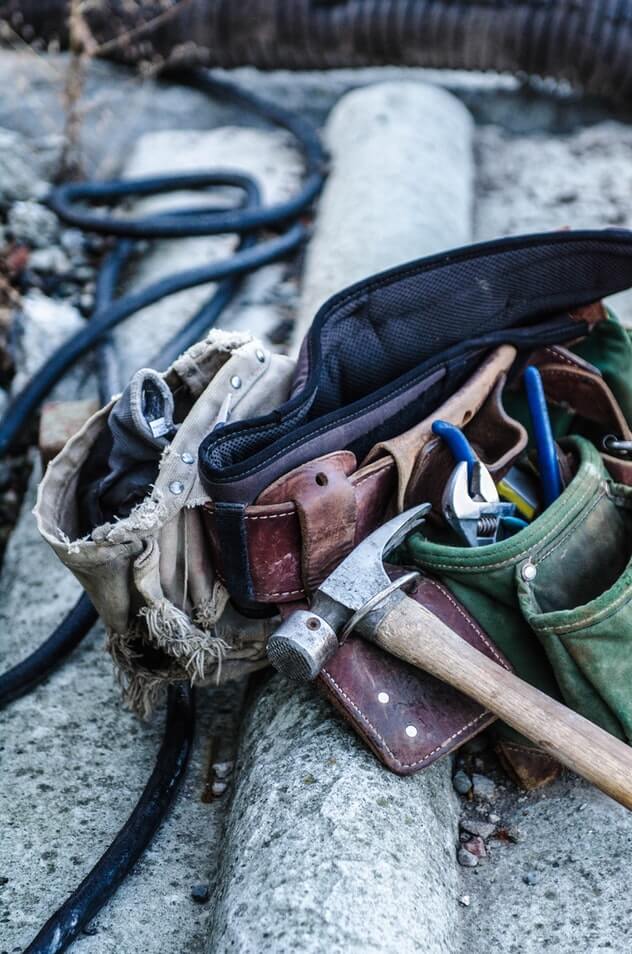 Buying the Best Tool Belts 
Tool Belts are designed for keeping you safe and keeping hand tools right-on-hand. It can save a lot of time for both professionals and DIYers. Because of tool belts, you are more likely to avoid hearting yourself especially your back, as you repeatedly bend down to grab a tool. It is like having your own tool organizer attached to you at all times.
But not all the tool belts are designed for the same purpose and the tool belts are not for everyone. Every professional has different needs. There are tool belts made specifically for carpenters and tool belts made for working on the roof. So, the question is how do you choose a tool belt. In today's guide, we cover what look for when shopping for a tool belt.
Best Tool Belt Features: 
Tool Belt Fit
Tool belts come from different sizes. You should always try on the tool belt before purchasing and check if it fits you comfortably. It is not right if it just hangs loosely on you. If it does not fit you perfectly, most probably it will cause back problems to you.
Tool Belt Comfort
If you have found a tool belt that fits you perfectly, next you should look if it is comfortable or not. Perfect fit does not always mean comfort. There are multiple factors that have an impact on tool belt's comfort: material, skin sensitivity, individual considerations and many other factors.
Number of Pockets
Storage is another important factor to consider. Of course, the needs are different for different professionals: carpenters need plenty of space, plumbers could go with little less, and so on. Think what are you going to use the tool belt for and find out the average space needed before moving forward. Also, consider how many hand tools you are considering to keep with you on the tool belt.
Tool Belt Durability 
When it comes to tool belts durability is important. It needs to be tough as you are going to store bolts, nails, wrenches, screwdrivers or other important hand tools in other pockets of your tool belt. The tool belt needs to be durable to withstand heavy materials and sharp edges. Pay attention to material that the belt is made of. Tool belts are usually made of the following: synthetic materials, poly, nylon and leather. The most durable options are nylon and leather.
Weight of the Tool Belt
It is hard to know how much your loaded tool belt is going to weigh, as the tools and materials that you carry in it are going to vary from job to job. But you can control the starting weight of your tool belt. An extra pound or two can really make a difference. Look for a tool belt that is light weighted, yet durable.
Tool belts are a good help to any carpenter, plumber and even DIYer. It helps to carry the most necessary materials and tools with you. Finding the perfect one for you will be a lot easier after considering the factors that we talked about today.
Make sure to check out the Olsa Tools Wobble Socket Extensions.