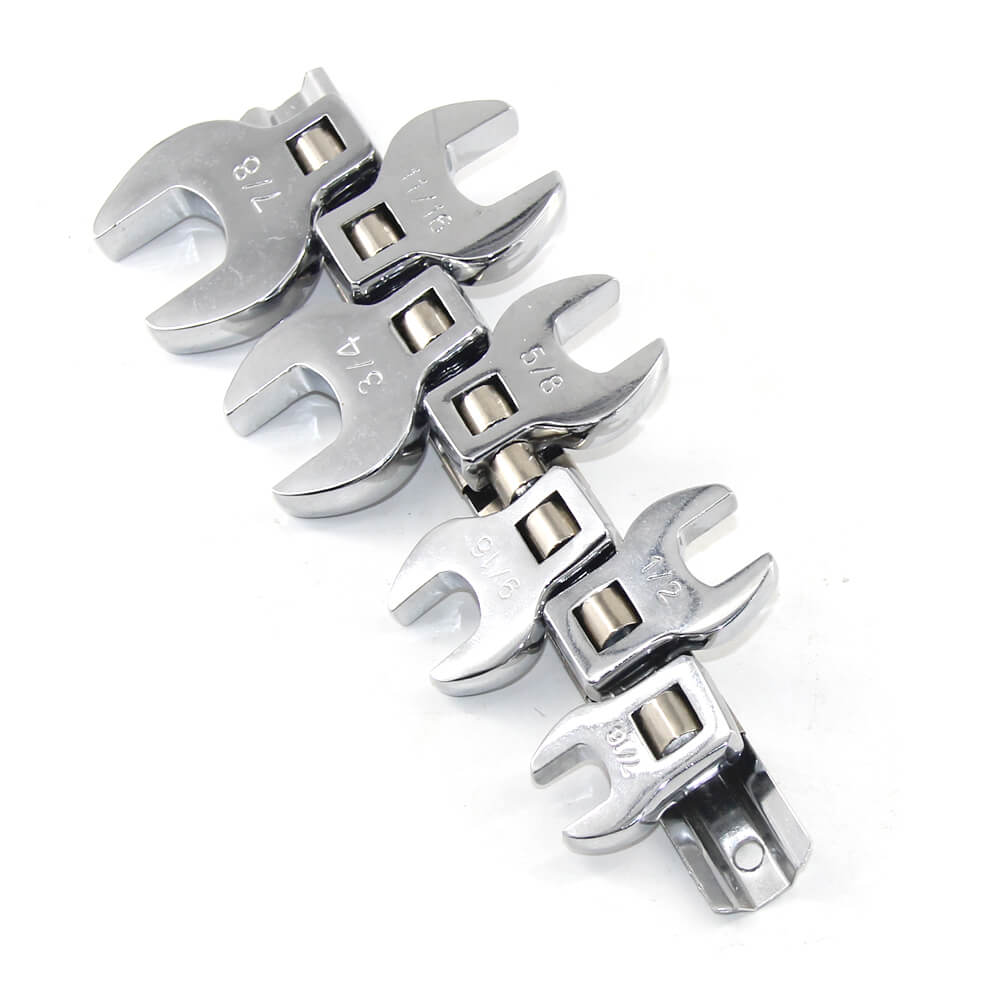 Buying the Best Crowfoot Wrench
There are a variety of wrench styles that have different applications. Open-end crowfoot wrenches are used with hand ratchets, torque wrenches and extensions. Some bolts and fasteners are sometimes inaccessible and cannot be Due to crowfoot wrench you can easily get to places that usually cannot be reached with a regular wrench.
4 Must-Have Crowfoot Wrench Features
Finding the best or a suitable crowfoot wrench set in a market filled with dozens of options can be a tough task. We have gathered all the important factors that you need to consider before purchasing a crowfoot wrench set.
Wrench Performance
Look for a set that gives you a broad range of sizes to choose from. In complex machines, there are different fasteners and bolts situated in all sorts of tight and difficult to reach places. In order to be able to access all the fasteners with ease, make sure to choose a set that comes with all commonly used sizes or with ones you deal the most.
Crowfoot Wrench Construction 
Make sure the set is made of tough and reinforced materials such as vanadium steel. The high-quality material will not let the tool bent when pressure is exerted and it will serve you for multiple years. To further increase the durability, look for a set that has corrosion-resistant coating. For example, the chrome coating will help you to keep your set free from rust. Together, these two features will eliminate the likelihood of your crowfoot wrench breaking even with extreme abuse. Also, another way of increasing the life of your crowfoot wrench is to use a wrenches organizer. 
Convenience 
The different sizes of crowfoot wrench should fit tightly on fasteners. Moreover, the wrenches should be lightweight, have an ergonomic design and slip-resistant handles that enhance user comfort and safety.
Other Features of the Wrench
Look for a set that is compatible with any 3/8-inch drive ratchet, torque wrench and extension. Also, look for a set that comes in a heavy-duty snap-in storage tray. This will help to avoid losing or misplacing your crowfoot wrenches and make it easy to transport from one place to another. Furthermore, if you use portable wrench holder, you can take your wrenches with you wherever you work.
Reaching bolts and fasteners in tight and awkward places is not a job for regular wrenches. The perfect solution to this problem is investing in a high-quality crowfoot wrench set. We are sure that our guide will help you to make this task an easy one as well. Also, one of the unique ways to organize your crowfoot wrench is to use the Olsa Tools Aluminum Socket Holder.
If you need new wrench set, make sure to check out Olsa Tools collection of the best combination wrench set.